kali ini admin akan share game yang bernama "Re-Volt" kalau menurut Admin Ilmu Ku dan Kamu game ini mirip CTR, yahh beda dikit lahh...silakan di download Gamenya
System Requirements:
OS: Windows
RAM: 256MB
HDD Free: 1GB
VRAM:128MB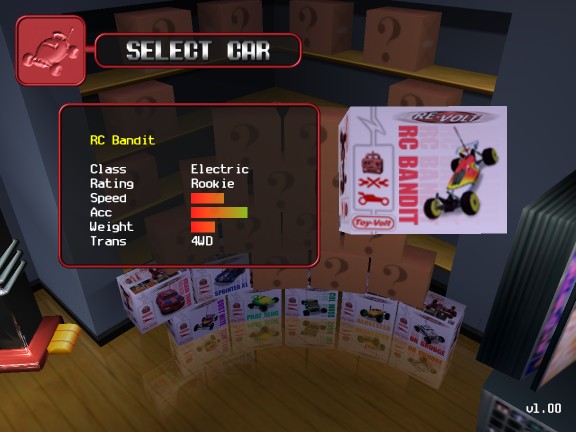 Download:
Download [PutLocker Link]
pass:
www.ddeadnote.com
=========================
Download
[Ziddu Link]
Install
1. Extrak
2. Jalankan installer.exe untuk melakukan installasi
pada saat installasi, bahasa yang di gunakan adalah bahasa perancis. Bagi yang bingung anda cukup meng-klik button Suivant sampai proses installasi selesai ( lihat pada gambar di atas )
3. Setelah installasi masuk ke folder updates > folder update to 0916 kemudian jalankan rvpatch110.exe > klik unzip lalu Close.
4. Pindah ke folder update to 1207 lalu copy semua file/folder yang ada, kemudian pastekan ke direktori installasi game
5. Selesai
Pada folder hasil ekstrak tadi terdapat juga beberapa folder selain yang saya sebutkan di atas, seperti cars, utilities dll. untuk menggunakan masing-masing file yang ada dalam folder tersebut anda bisa melihat tutorialnya pada Readme.txt
NB:
Pada saat menginstal game ini, instalanya tidak berbahasa insggris. Melainkan berbahasa
Prancis
. Di game ini sudah lengkap dengan
pach
,
update
mobil
,
update track
, dan
registri
untuk membuka/
unlock
tack dan mobil2 yang terkunci/lock. Untuk meng
Unlock
Track
dan
Mobil
. kamu buka folder
utilities
dan buka
re-volt patch all cars.zip
dan jalankan
revoltt.reg
.